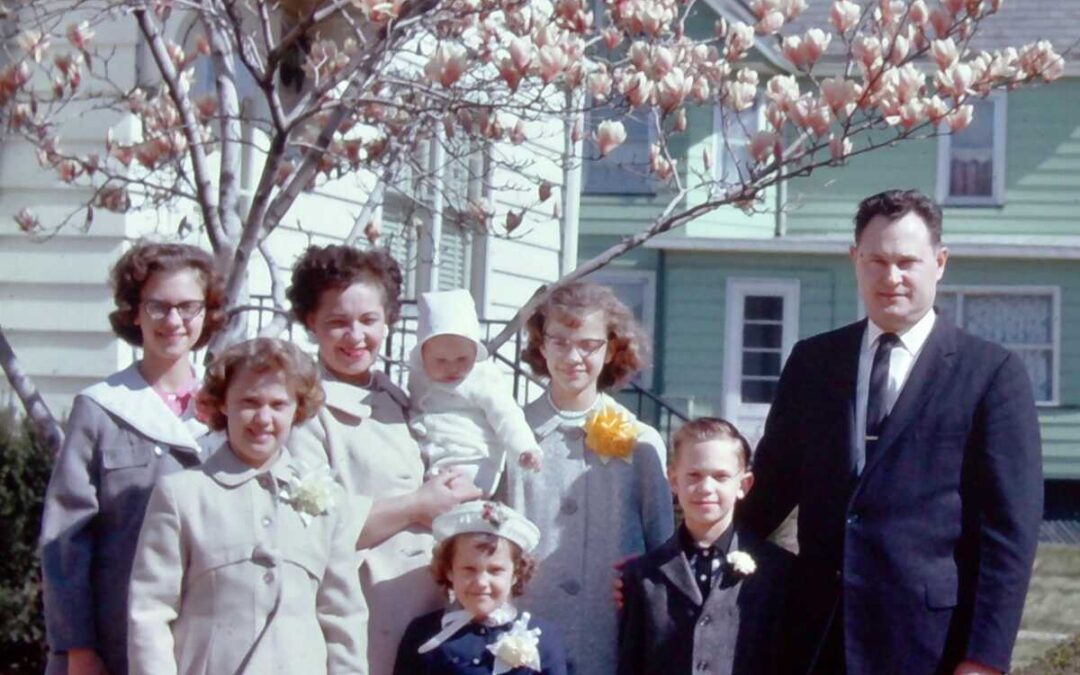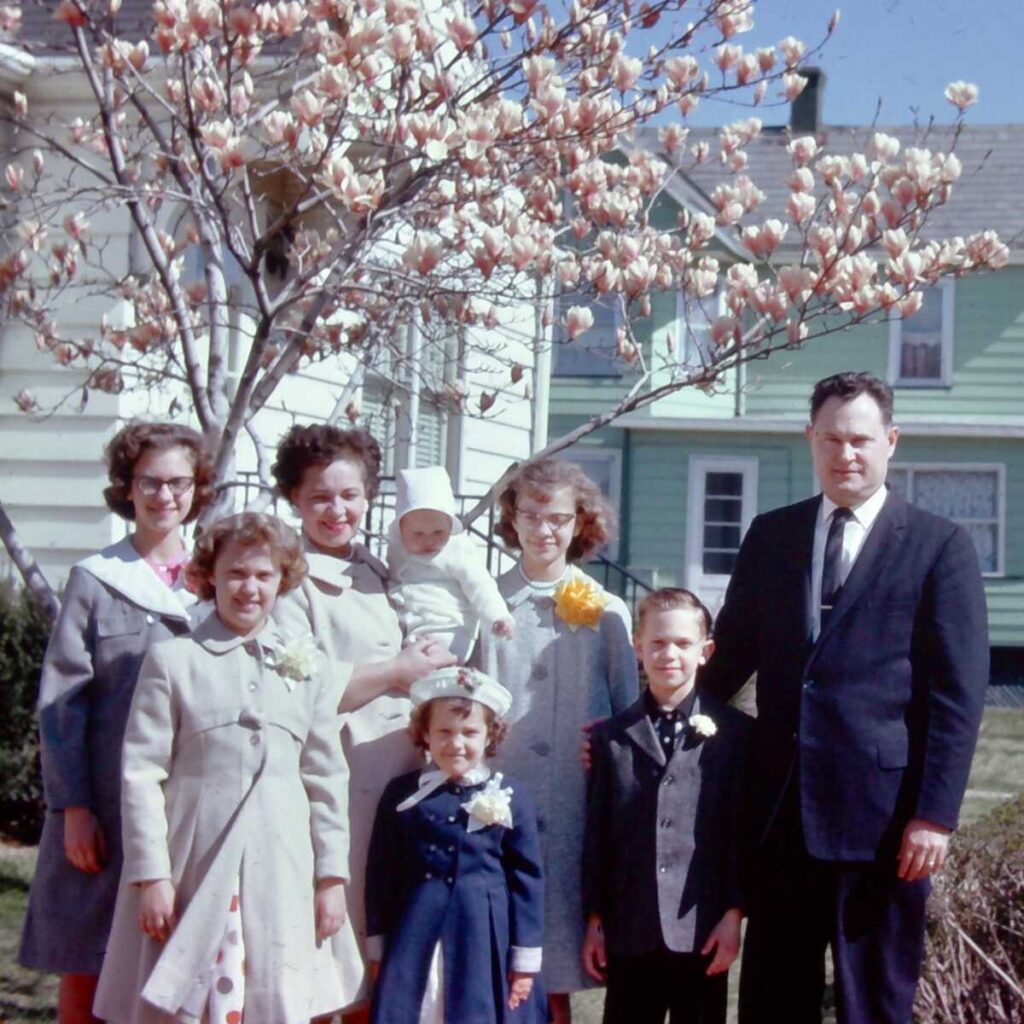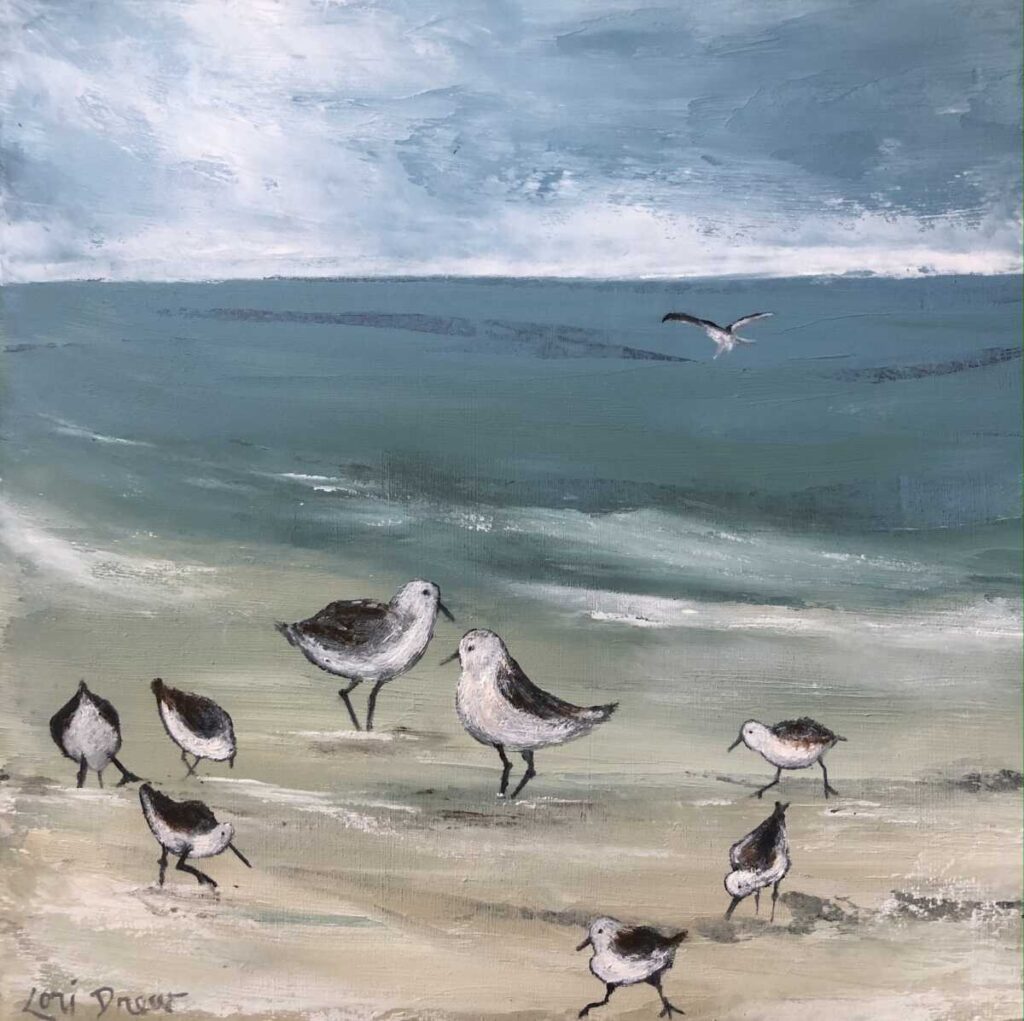 My sister came up with the idea this year to have me create art for each of my five siblings . . . something which would bring back fond memories of our childhood in New Jersey.  At first the thought was to duplicate the same concept six times (I get one, too).  It was too tall of a task for me to make the decision about what would be a good memory.  I knew it was different for each of us.
I am so happy with not only the art, but mostly with the conversation that ensued when we started talking about things that were, and are, significant when we step back in time.
Carol went with the magnolia tree we climbed and carved on,  jump roped in front of, and had every Easter photo taken in front of.  It had a limb  that grew out at about a 45-degree angle from the trunk at the perfect height for children to master the art of "monkey-hood" from.  Fond memories, for sure.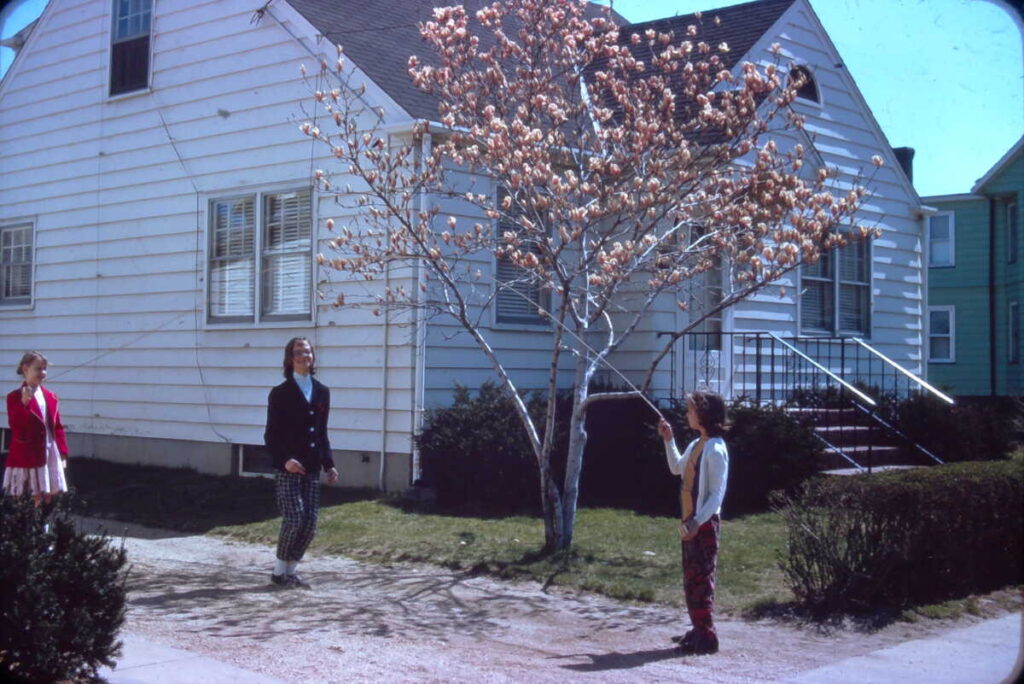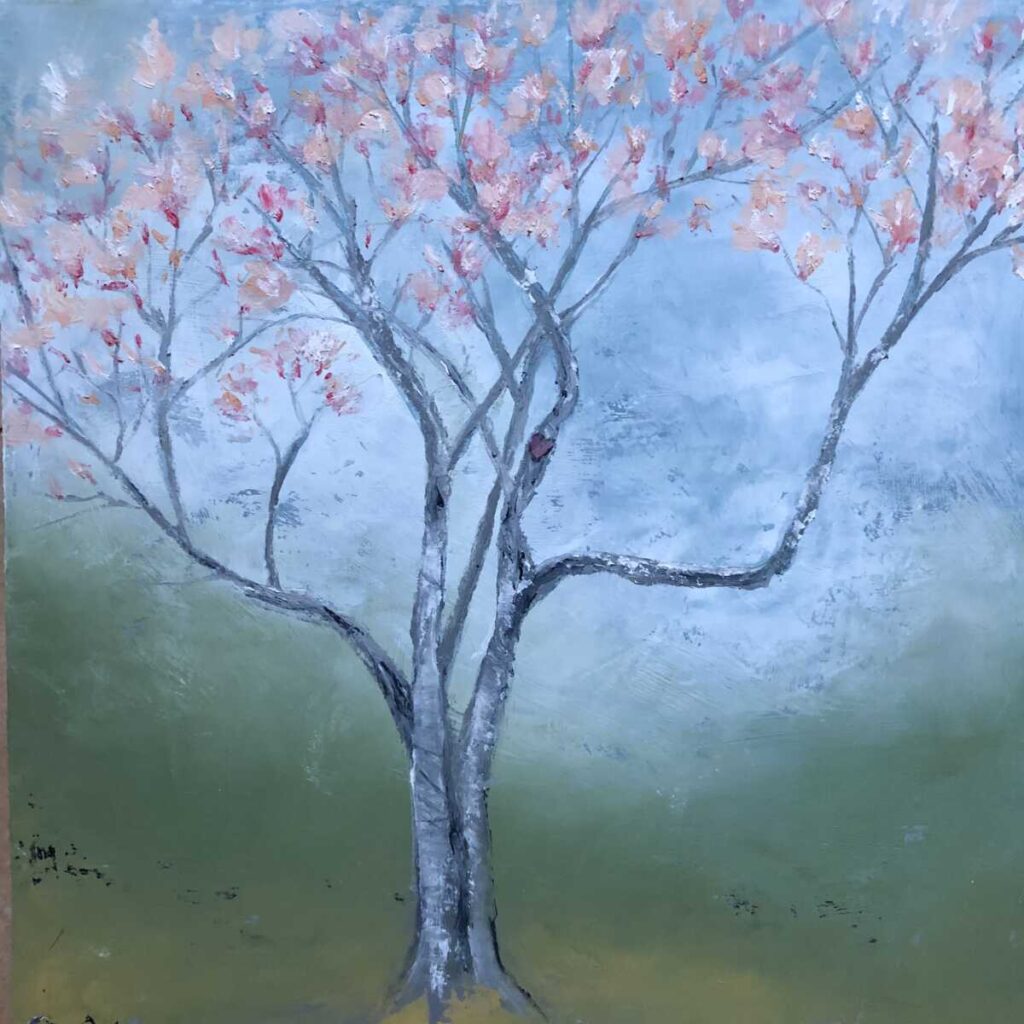 The roses were important to Janice.  Daddy used to call her "rosebud."  Not that we had a rose garden or some stellar backyard.  No. Mom planted rose bushes alongside the one-car cinderblock garage and driveway, along with a rose vine that separated our little property in South River from the neighbors' yard behind us.  As we talked about pink versus red roses, we wondered for just a minute why we never had cut roses in the house, sitting prettily on the kitchen table.  Didn't take us long to remember that Daddy had a sensitive nose and could not tolerate floral scents.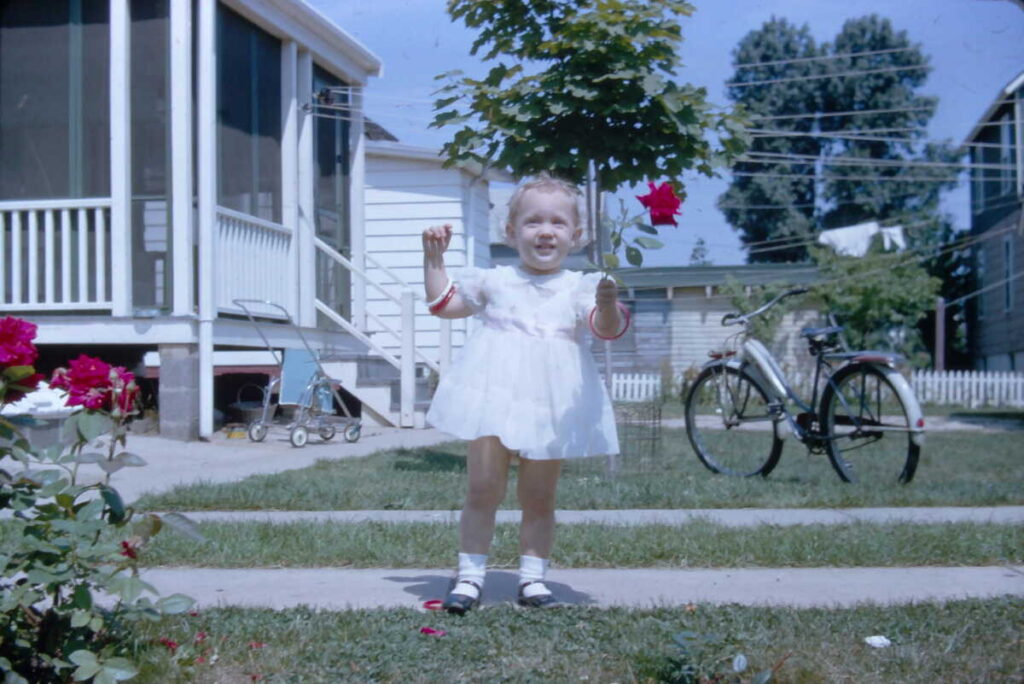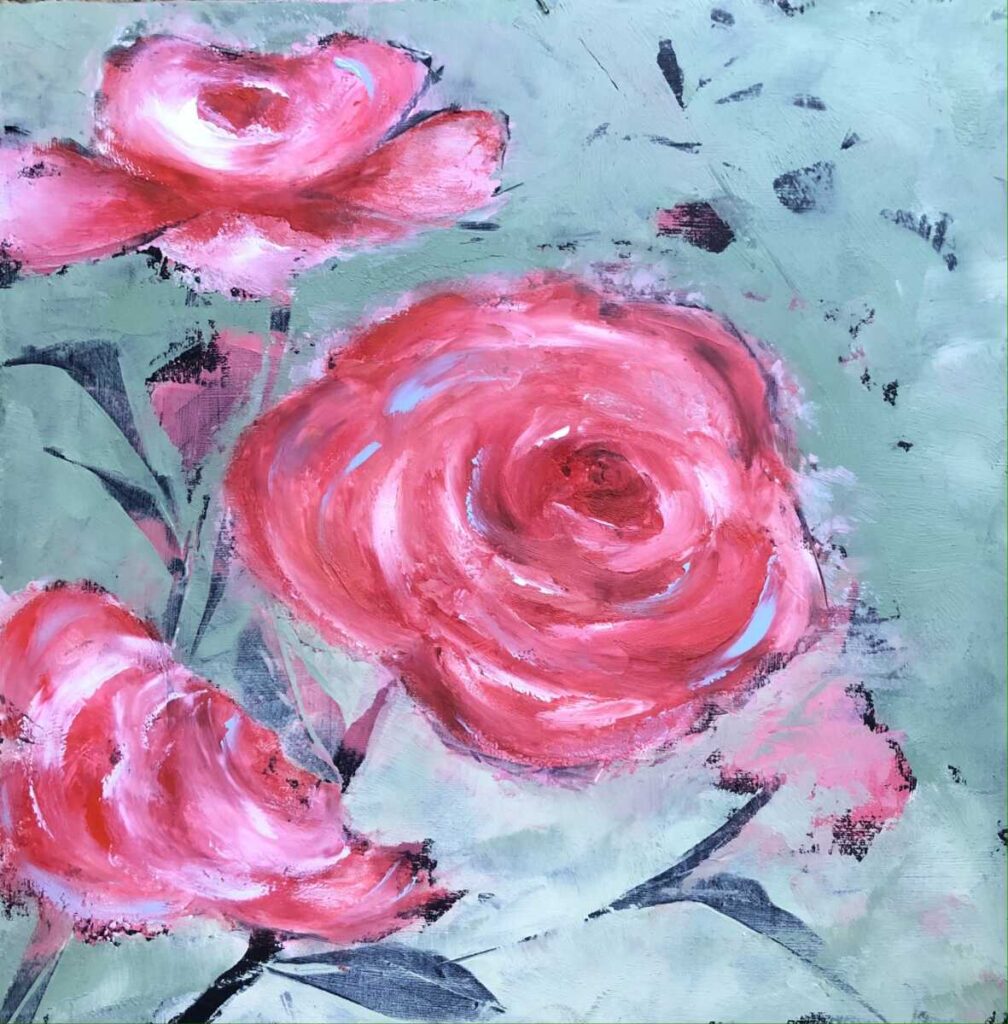 Marlene wanted "punks" on her painting.  We lived near what must have been wetlands because cattails were prevalent.  We would cut them down, dry them on the garage roof (just throwing them up there was fun).  When ready to burn, we'd get to the gas stove and light them in the kitchen and run outside before Mom smelled the familiar burn.  I miss those days, and so does my sister.  I forgot, but she remembered, that we would get large maple leaves and burn smiley faces into them with the punks.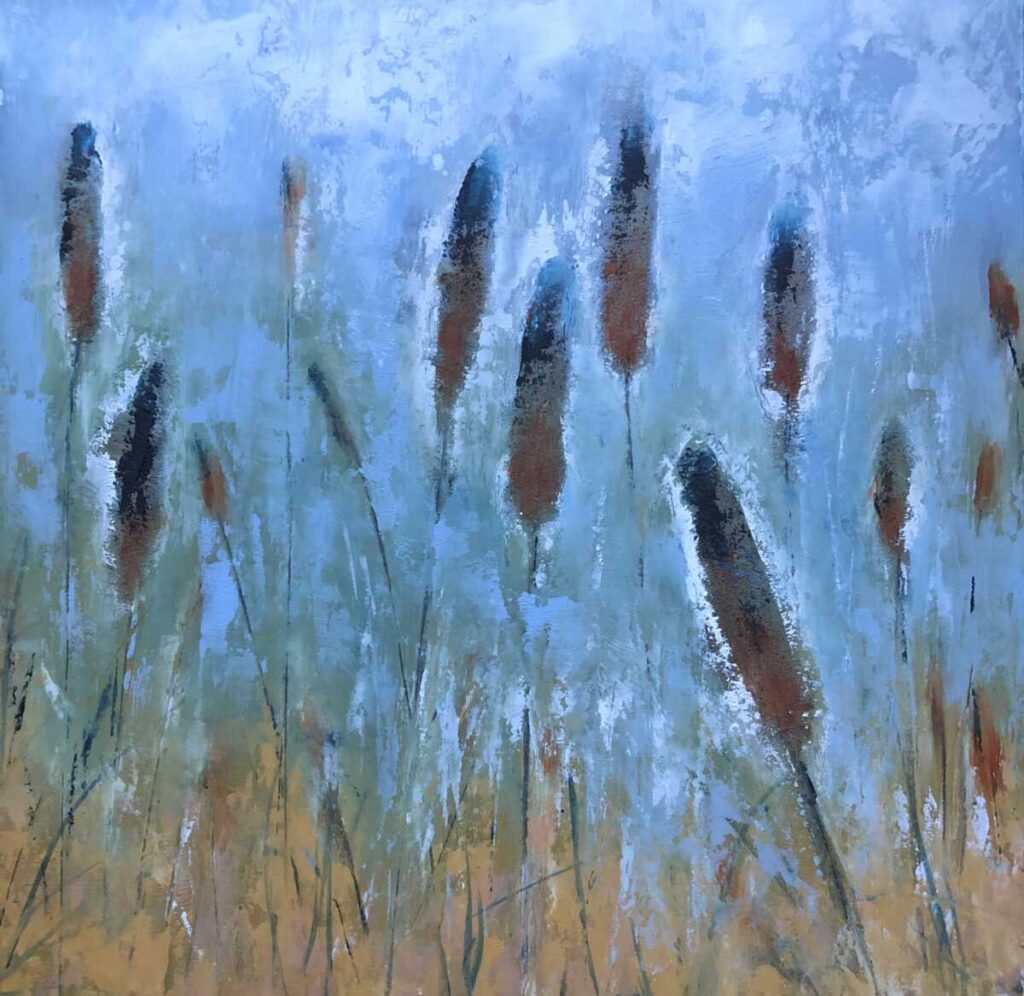 I'm going with the clothesline and pins.  We had a wringer washer in the basement, and, after a damp load ended in the wicker basket, Mom would recruit me to help hand her the clothespins while she hung the laundry in the sun to dry.  You know that smell — fresh, clean and damn near intoxicating.  No longer an option on my postage stamp lot.  I'll bring back the memory with a painting.  
Two more to go, as Lois and Joey haven't made us their minds yet.  Christmas was always a magical time of the year, with total thanks given to my mother.  She made the memories I will never forget (I hope).  So the three I finished are on their way to Jersey.  I hope, through my art, that I have honored my parents with my efforts to help preserve the childhood memories in six small ways.  
Wishing you all new memories in the making.  Merry Christmas, Happy Holidays and warm hugs all around.
Lori